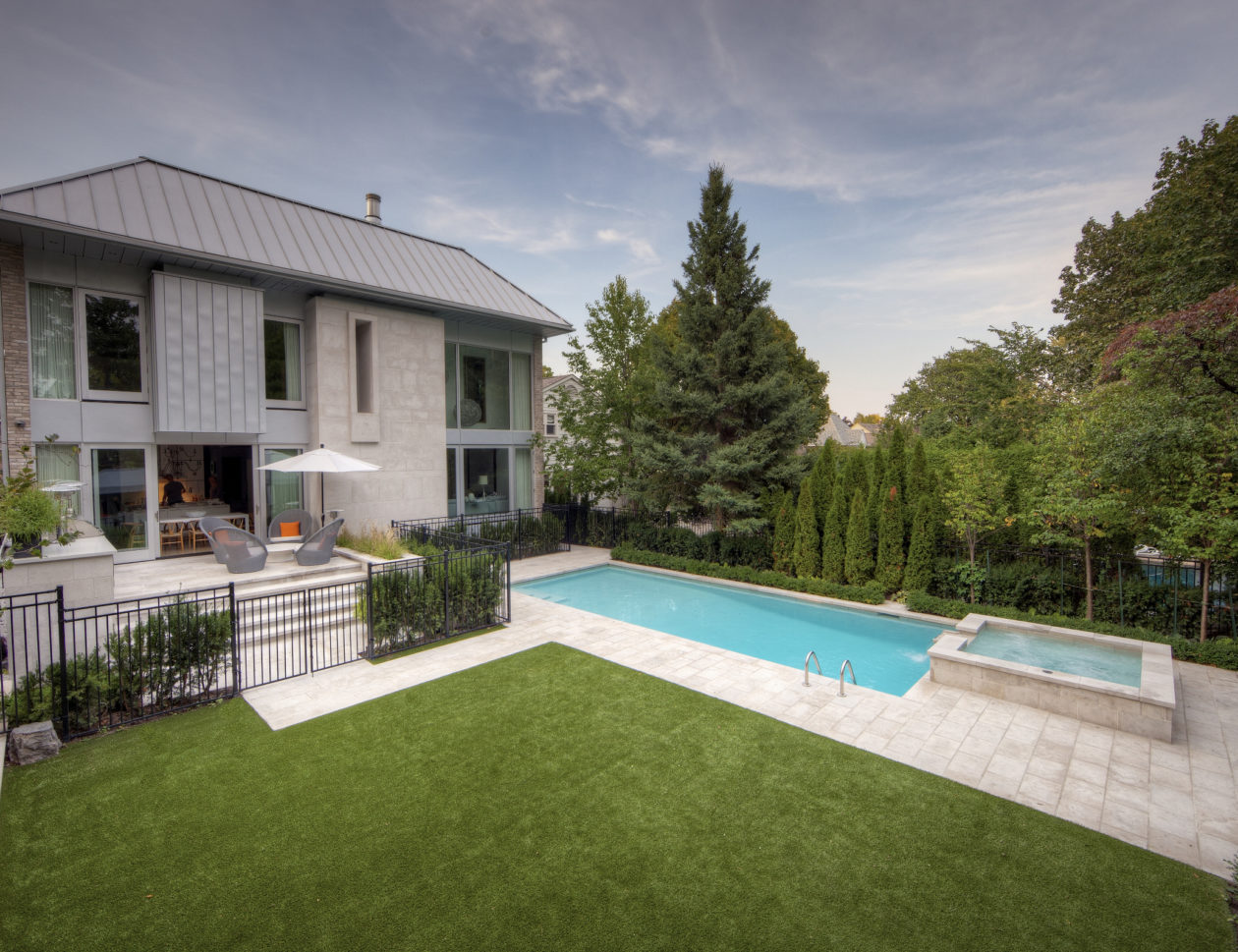 This new build downtown Toronto created different challenges than what we are normally faced with. The contemporary style of the home called for a minimalistic design to match. A large wish list paired with the aesthetic of the space meant the feature pieces in this project needed to shine. Less was more in this case, top of the line materials such as concrete and sleek, single sized flagstone was used throughout the front and back to create an overall cohesive design between the landscape and the home.
Creating privacy from all sides of property
Minimalist style to tie into house while providing large wish list
Low maintenance landscape
Large city trees in front yard
In the front raised garden boxes with low maintenance planting were created to highlight the house entrance. This same look was mimicked in the backyard with planters and the raised outdoor kitchen. Privacy was a major concern for the client so large trees were planted around the perimeter of the property. Trees along with grasses, ferns, and coniferous shrubs were planted to minimize maintenance throughout the year. A concrete linear pool is anchored by the hot tub that doubles as a water feature, over flowing by spout into the deep end. Patio space at the back of the property is perfect for lounge and dining areas, covered by retractable pavilions purchased by the client. 
Raise flagstone planter boxes
Outdoor kitchen faced in flagstone
Concrete pool & hot tub
Hot tub with overflow spout into pool
Turf area – creates low maintenance landscape in back